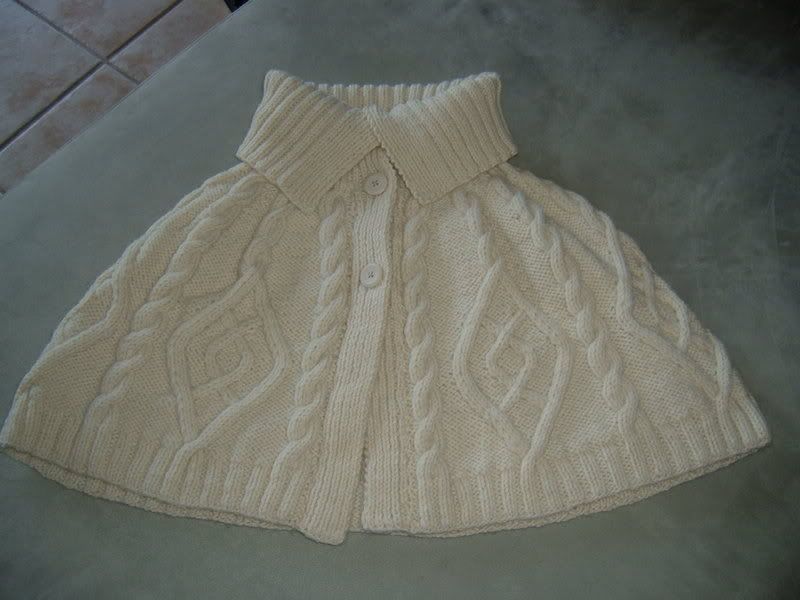 Happy Birthday, Meme!! Wandering Aran Fields is done, blocked, buttoned, fini! Blocking helped to soften the Patons crapola up quite a bit and gave the whole garment a nice feel and drape. This project felt like it took forever, but it was really only about 3 weeks all together.
Pattern: Wandering Aran Fields by Norah Gaughan in Wrap Style

Yarn: Patons Wool
Needles: Knitpicks options in size 6-8
And just because, a bonus picture of Hermione posing with the capelet.